Leadership Teams
Zion United Church Council Members 2019
Vacant Council Chairperson; Nomination Committee;
Lynne Moffat : Recording Secretary;
Darlene Stewart: Regional Rep.
Jeannette Dow: Chairperson United Church Women (UCW);
Kevin Pritchard: Chair Finance Committee
Barb Ross: Chair of Membership and Visitation Committee;
Darlene Stewart: Clerk of Roll;
Marjorie Pritchard: Finance Committee
Shauna Mikuliak Worship and Music Committee; Uniting Moose Jaw Committee
Howie Johnson: Property Committee
Kathy Sudom-Young: Chair Christian Education and Development Committee
Vacant Ministry and Personnel Committee Chair;
Walter Yakiwchuk: Facility Rentals
Zion Committees
Members: Brenda Johnson, Howie Johnson
Members: Shauna Mikuliak (chair), Bruce Learmonth (organist), , Lynne Moffatt, Kathy Sudom-Young, Marjorie Pritchard, Judy Taylor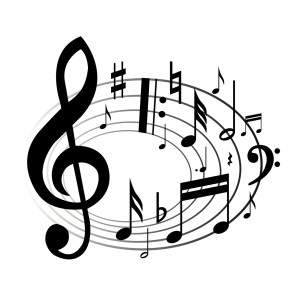 The Zion United Church Worship and Music Committee serves chiefly as a support to our minister, assisting him (her) in the planning and organizing of our worship services, as well as providing the budget and resources needed to help our Music Director with what is needed for the music program at Zion, such as the purchase of choir anthems, organ music, and hymnals.
Some of our duties are helping to arrange Communion services, as well as other special services in the church year, such as Advent and Lent, leading up to Easter.
We also assist the minister and organist in developing policies regarding weddings and funerals. We also arrange any worship services that occur in the absence of our minister.
We meet once a month.
At Zion, our services could be described as traditional in nature – without being too stuffy!! Music plays an integral part in our services. We very much appreciate our wonderful Cassavant organ, which we take care to maintain, as well as our Sanctuary Choir, which sings an anthem weekly. We are also blessed to have several other musicians, who contribute regularly to our service. Some of those musicians comprise the Zion Ensemble, a group of instrumentalists with piano, Howie and Brenda Johnson, guitar and piano, and the Zion Strings, a group of 5 violinists plus piano. We also have a Hand Bell Choir that performs a few times a year.
We try to help with advertising the activities that occur at our church as well. We have organized several concerts that take place in our Sanctuary, with some of those proceeds going to our church. We are grateful for the wonderful acoustics in our Sanctuary, which lends itself beautifully to the hosting of musical events, whether it be music festivals, the Annual Rotary Carol Festival, and other community concerts.
Members: Barb Ross (chair), Joyce Noble, Marlene Morrison, Ruth Sutherland, Darleen Stewart, Kathy Sudom-Young
Members: Jeannette Blackmore
Members: Ed Shostal, Judith Barber, Annette Stevenson, Rowan Bramwell, Jeannette Blackmore
Members: Kevin Pritchard (chair), Marjorie Pritchard, Jack Ross, Ed Shostal,
Members: ),  Whit Wyatt, Muriel Towriss, Dorothy Yakiwchuk
Members: Kathy Sudom-Young (chair), Lynne Moffatt (Sunday School Supervisor) Bev Pettigrew, Shauna Mikuliak
Members: Lyle O. Phillips, Brian Mikuliak(chair,)